Receive FREE gloves with your Cat battery purchase!
Don't get left out in the cold.
We've got what you need to survive this winter.
During the coldest winter months of December through March, Wyoming Machinery Company will be providing a FREE pair of work gloves with every Cat® Battery purchased through one of their four local stores. Fill out the form to reserve your Cat Battery today!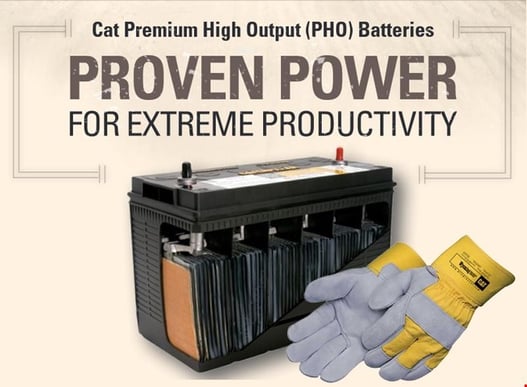 Even our batteries are Built For It.
Why Cat® Batteries? Because they're the toughest batteries built for the harshest environments.
You count on your vehicle to endure extreme weather, navigate extreme terrain and get you from point A to B safely. We get it. That's why Caterpillar goes to extremes in design and testing standards to power your vehicle with the best batteries in the business. Cat® Premium High Output (PHO) batteries out-test, out-perform and outlast the competition to ensure your vehicle can go all-out for the long haul, even in the harshest environments.